Rosemount Technology Centre
3737 Rue Beaubien E.
MONTREAL
QC
H1X 1H2

Telephone

514-376-4725
Technical and Vocational Training School - Montreal
Adult Technical Career Centre - Trade School
The Rosemount Technology Centre is one of the largest English technical career training schools in Quebec. RTC is a modern facility with up-to-date technological equipment and comprehensive student services.
Rosemount Technology Centre is at the forefront of providing quality technical, professional, and educational opportunities which prepare individuals for success.
Our trade school programs are demanding as well as challenging with participation required from the students and, dedication to develop their personal skills.
What is vocational training? - A place where education and industry meet. Vocational training focuses on practical applications leading to successful workplace integration.
The training programs offered at RTC enable students to develop skills in specialized areas that are in demand through effective hands-on training techniques.
RTC connects its students to the realities of the job market in a dynamic and complete learning environment based on competency based training, up-to-date software and cutting edge equipment.
Instruction in English
No tuition fees
Funded and accredited by the Quebec Ministry of Education
Quality training programs leading to a Diplôme d'études professionnelles (DEP) or Attestations de spécialisations professionnelles (ASP)
Full-time day programs
Evening programs also available in Cabinetmaking
Call collect from within Quebec for information
The Rosemount Technology Centre offers the following technical and vocational education programs:
Automated Systems Electromechanics
Welding & Fitting
Computer Graphics
Machining Techniques
Industrial Drafting
Cabinet Making
Furniture Finishing
Automated Systems Electromechanics courses
This is a promising field for problem solvers who have the capacity to grasp technical details. There is employment available in industries ranging from aircraft engine manufacturing to pharmaceuticals. Come and check out our robots and motor systems.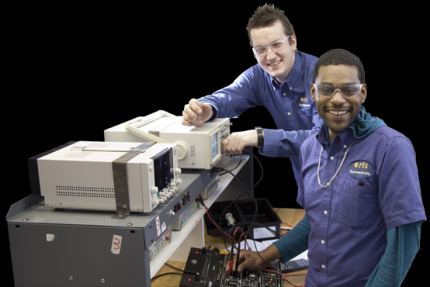 Welding & Fitting courses
Ever thought about building a race car or custom motorcycle? Want to have a sense of accomplishment every day? Then a career in Welding is for you. Over the span of the course, you will learn how to weld steel, aluminum and stainless steel. Welding is an exciting hands-on career that can open many doors.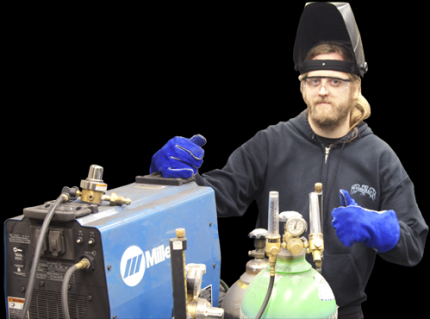 Computer Graphics courses
Are you the creative type and love working with computers? Visit our workshop and let your creative flair and imagination explore Photoshop, Illustrator and Web software. Get an inside look and walk away with some tricks of the trade.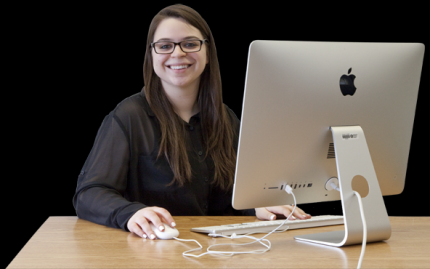 Machining Techniques courses
Ever ask how they make those fabled cars of Enzo Ferrari? Do the names Boeing Aircraft, Bombardier Aerospace and Bell Helicopter suggest excitement? Would you be interested in working for a company that builds satellites and sends them into space?
If you answered yes, then Machining could be in your future. You will learn to cut metals, use many different machines including state of the art computerized machines. Join us!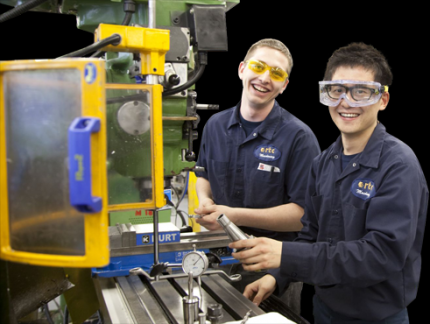 Industrial Drafting courses
Have you ever looked at a device or machine, and wondered how an idea in a designer's mind becomes a finished product? It could be vehicles, machinery, furniture, aerospace, or manufacturing of any kind. Come experience how ideas are put on paper through design and technical drawings in 2D and 3D.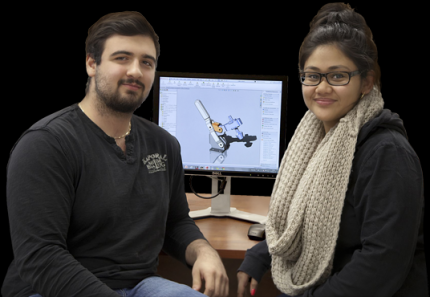 Cabinet Making courses
Cabinet making is the practice of using various woodworking skills to create cabinets, shelving and furniture. It is the process of building, making or carving something using wood. Historically, woodworkers relied upon the woods native to their region, until transportation and trade innovations made more exotic woods available to the craftsman. Explore standard creations as well as using your own creativity to develop ideas for your own project.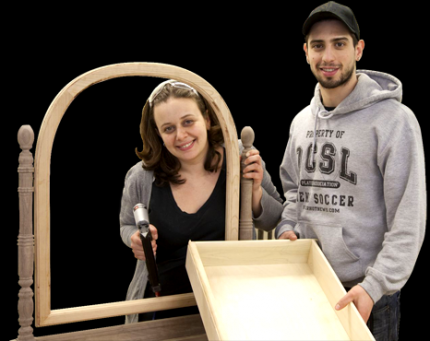 Furniture Finishing courses
Out with the old in with the new – or so we thought! Explore techniques that bring pieces of furniture to life – whether it is a newly built piece or one that needs a little restoration – sanding, staining, smoothing, making repairs. Some might consider the finishing step as routine; others might think it's creative. Let your imagination run with you.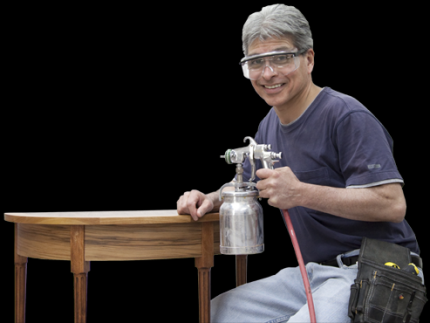 Your career, our focus.
For more information, please click here to visit our website today!