Pauls Landscaping
9519 Gouin ouest
PIERREFONDS
QC
H8Y 1T7

Fax

514-684-6732

Telephone

514-684-0297

Toll Free

866-684-0297
Landscaping services in the West Island, Montreal

Pauls Landscaping offers a complete range of landscaping services.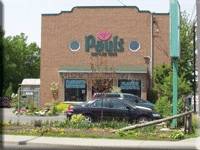 Paul's Landscaping has been serving customers since 1954. With our decades of experience and expertise, our customers can feel confident that our jobs are completed to their satisfaction. In order to achieve top results, we use only products of the highest grade and the best approaches in concept and design.
OUR NEW LANDSCAPING SERVICES:
Architectural Landscape design
Meet with one of professional Landscape Architects to plan a complete landscape design, tailor-made to your needs and budget.
Seasonal Maintainance
With this service, we will help you to prepare your garden in spring and close your garden for the winter. This includes the cleaning garden beds, adding soil, planting flowers, top dressing of your lawn, and more.
Repair and/or Restoration of your existing Uni-stone
We also offer repair services on your existing retaining walls, cleaning of uni-stone and the application of polymer sand between joints.
OUR SERVICES INCLUDE:
Driveways
Pauls Landscaping's experienced team can update your existing driveway to give it an expensive look at a reasonable price. Call us for a free estimate.

Fences
A beautiful and well placed fence can add both privacy and character to your property. Pauls Landscaping will build the best fence to suit every clients' individual needs.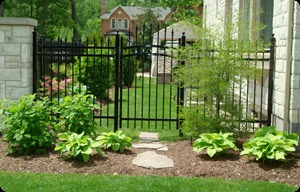 Patios, Terraces, Pools and Urban Spaces
Outdoor living space is becoming an increasingly popular investment for many homeowners. Add to the value of your property with a large terrace or patio. Barbecue outdoors all year round. Lounge by the swimming pool on hot summer days.
Pauls Landscaping will create attractive terraces and/or patios customized to individual customer needs and maximizing the available space.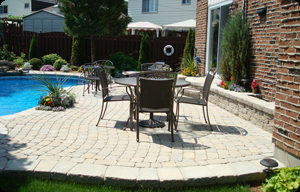 Plantings and Flower beds
Add curb-appeal to your home with beautiful a landscape design. Pauls Landscaping can transform your garden with attractive flower beds, rock gardens, shrubs, privancy hedges and more.
Careful landscape design can be used to hide unslightly mechanical equipement like pipes and air conditioners. Add privacy and character to your property with a variety of plants. Call for a free estimate.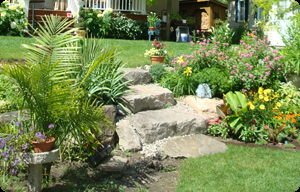 Stairs, Walkways and Walls
Create a secure walking area throughout the varying levels of your property. Pauls Landscaping uses distinct products and materials for each client depending on location and existing landscaping.
Stairs are required for most landscaping projects, so in addition to being visually appealing, we make sure that they are secure and robust.
Add elegance to your garden and home with a beautiful walkway. Walkways and stone paths are a great way to walk through and admire your garden without stepping on your plants.
Retaining walls are often necessary and functional in stabalizing slopes and securing your planted area from corrosion. But, they are also attractive and create distinct levels and visual excitement to your garden. Beautiful retaining walls can be built with a variety of materials such as stackable blocks, rocks or concrete.
Whether creating a brand new landscape or simply reviving old stairs, walkways or walls, Pauls Landscaping will be happy to provide you with a free estimate.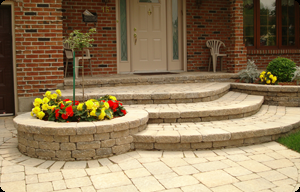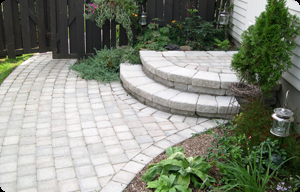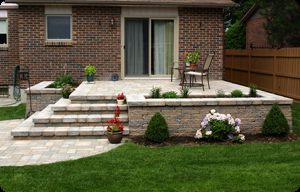 Nursery
Landscape design-Uni Stone
Design and Estimates
Large selection of shrubs, trees and perennials
Free estimate

For more information, please click here to visit our website today!