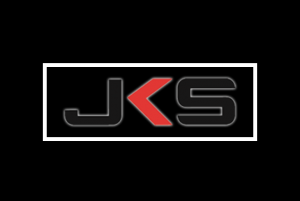 JKS Martial Arts
295 Labrosse
POINTE-CLAIRE
QC
H9R 1A3

Telephone

514-505-6200
Martial Arts School in the West Island, Montreal
Offering a variety of Martial Arts and Self-Defense classes
JKS Martial Art School specializes in:
JKS Streetwise classes
karate
Boxing
Kickboxing
Jiu jitsu
MMA
Streetwise classes for Kids
Weight Room
birthday party
summer day camp
JKS STREETWISE CLASSES
JKS is a mix of many martial arts taking what works from others and leaving behind the rest. It not only focus's on the physical (stand up, ground, strikes hands and kicks, knees, elbows, weapons, etc.). But also the street psychology (how to think for reality and how to deal with adrenaline stress through scenario based training). All classes taught by James Monette, 40 years of experience.
BOXING
JKS has a great Olympic boxing program for recreational or competitive aspirations. JKS has one of the best boxing teams in Quebec. Classes taught by James Monette 40 years of experience and is certified by the Quebec Amateur Boxing Federation.


KICKBOXING
For both men and women, in great shape or not this is the work out for you. This is the Ultimate workout. The better your technique gets the more intense the work out. Beginners are monitored to make sure they do not over do it and advanced are pushed to their limit. Competitive kickboxing as well, north American and European rules. Classes taught by James Monette, 40 years of experience.


GRAPPLING and JIU JITSU
Grappling is a sport which is a mix of wrestling, judo, sambo, brazilian jiu-jitsu. You start from a standing position like wrestling and judo, once it goes to the ground you try to accumulate points or submit your opponent. The grappling workout is second to none. Classes taught by James Monette.

JKS was the first martial arts school to promote grappling as a sport in Quebec starting from 1991 to 2000 by putting on the only grappling tounaments in Quebec. In doing so JKS was instrumental in the growth of the sport in Quebec. JKS will continue helping young athletes compete in any professional or amateur competitions.


MMA
MMA is an abbreviation for "Mixed Martial Arts". It is an art form mixing grappling arts such as jiu-jitsu, judo, wrestling, and some striking arts for example, boxing, kickboxing, thai boxing, karate. In the goal of being prepared in any situation in a competitive arena. The physical training is quite extensive but our athletes are supervised by qualified professionals. The head instructor James Monette 40 years of experience.


JKS STREETWISE CLASSES FOR KIDS
JKS streetwise for kids is a structured class great for self defense, focus, self discipline, self esteem, self confidence, coordination, control, flexibility, respect for others, fitness and competition if they want it. All classes taught by James Monette, 40 years of experience.


WEIGHT ROOM
All members are welcome to use the weight room. There are over 2000 lbs of free weights, with, bench press, leg press, lat pull down machine and much more.

Teaching the art of self defense.
Located in Dollard-des-Ormeaux, West Island, Montreal, Quebec
For more information, please click here to visit our website today!