Turner Heating
6 de Lourdes
POINTE-CLAIRE
QC
H9S 4R2

Telephone

514-428-5008

Fax

514-428-1672

Telephone

514-877-4942
Home Heating Oil in the West Island, Montreal
Sale and Servicing of furnaces, air conditioners, heat pumps, ventilation duct work and air exchangers
Pointe-Claire QC - Laval QC
Known for its personalized, 24 hours service and reliability during emergency calls, Turner Heating boasts more than 50 years of providing its customers with a wide range of heating and cooling products. Rare in this day and age, Turner Heating is still a family run business. Ross' son Glenn now runs the show and along with the heating oil and propane the company sells, they now offer a full range of high efficiency hot water heaters, oil furnaces, air-conditioners, BI-Energy systems and air exchangers. Turner Heating also provides sales, installation and servicing of furnaces, air conditioners, heat pumps, ventilation ducts and air exchangers.
Turner Heating offers a variety of services:
Sale, installation, mainetinance and cleaning of heating, air conditioning and ventilation systems.
For Residential and Commercial systems
Fuel delivery (oil, gasoline and diesel)
Servicing Montreal, Laval and surrounding areas
Turner Heating has taken its commitment to the quality of the products it sells with an added focus on minimizing fuel consumption and emissions while maximizing the efficiency of its heating and cooling units. When you think about it, it's a rare thing for a company that is in the business of selling heating oil to encourage its customers to burn less!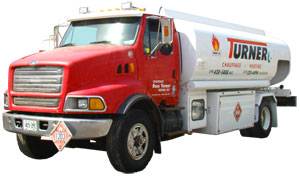 PRODUCTS
Oil Furnaces
Oil Tanks
Air Conditoners
Heat Pumps
Hot Water Heaters
Humidifiers
Bi-Energy
Air Filters
Air Echangers

SERVICES

Residential & Commercial
Automatic Degree Day Fuel Delivery
Parts Delivery & Installation
Repairs
Emergency Service
Protection Plans
Budget Plans
Financing Plan
Equipment Rental
Furnaces - Heating - Bi-Energy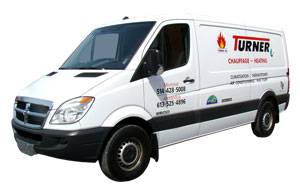 Division of Chauffage Turner Inc.
Climatisation Chauffage Sanair
514-887-4942
http://www.sanairclimatisation.ca
For more information, please click here to visit our website today!
"This is our third year of advertising with HelloNeighbour.com and we are happy to be associated with them. Their advertising program has been an effective tool for reaching our target communities.

They have proven to be both professional and pleasant to deal with. I highly recommend this company and program. "
Ross Turner