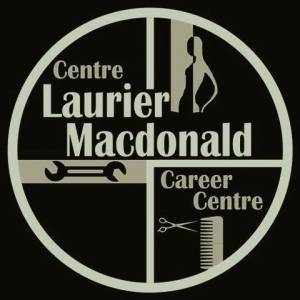 Laurier MacDonald Career Centre
5025 Jean Talon Est
SAINT-LEONARD
QC
H1S 3G6

Telephone

514-374-4278
Vocational Career Centre in Montreal
Vocational school
Montreal English School Board - EMSB

Aesthetics - Hairdressing - Electrolysis - Automotive Mechanics
Automotive Program
Do you love cars, and are you a good problem solver who enjoys working independently? Then, Laurier Macdonald Career Centre is the place for you! The auto mechanics program has a diverse curriculum and is made up of nearly 30 learning modules. An automotive mechanic's job is more than just maintaining motor vehicles in perfect working order. It's about optimizing performance, creating a safe automobile and conforming to environmental standards.
So, let's talk ... get your hands dirty and discover the trade through applied learning and practical training. Our program helps you stay ahead of the curve and discover the most up to date methods, procedures and skills essential to the trade and a successful career in the automotive world.
Automobile Mechanics Training
The automobile mechanics training program provides students with the foundation of learning and experience to move into other technical fields. After receiving their diploma in Automotive Mechanics, students may choose to follow-up with a specialized course that we offer in conjunction with the CPA (Comité Parton aired each l'industrie Des services automobiles de la région de Montréal).
Beauty Career Programs:
Are you an artist? Do you want to be part of the beauty world that is ever changing? What are the newest styles this year? Come and see us at the Laurier Macdonald Career Centre to discover yourself in the art of hairdressing or Aesthetics. We are available to offer you an opportunity to shine in a career of Eligance. Call us today. We would be delighted to help get your career started.
Hairdressing
Students acquire practical experience under the guidance of professional beauty program educators.Our on-site salon and hair store provide students with hands-on training, and the opportunity to hone their skills and professionalism in service and sales.
Aesthetics and Electrolysis
Training in this program provides esthetician students with the necessary technical and theoretical knowledge, as well as developing the interactive and personal side of the profession. The creation of beauty is more than skin deep. In addition to attending to the surface skin, estheticians concern themselves with over-all wellness and well being. Our on-site spa provides students with practical experience in providing treatments for and pampering of guests.
Open to the public!
The Laurier Macdonald Career Centre offers the professional services of our students in Hairdressing, Aesthetics and Electrolysis at a fraction of the cost. We offer packages for the Spa and Hair Salon. Call us at the Salon de Coiffure at 514-374-0245 and the Spa at 514-374-4278. Make an appointment today.
Beauty Is Our Business: Laurier Macdonald Career Centre from EMSBTV on Vimeo.
All of our vocational programs offer our outstanding students the opportunity to compete in the Quebec Skills Competiton / Les Olympiads.
For more information, please click here to visit our website today!