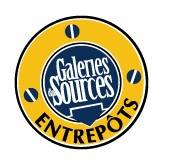 Galeries des Sources
3237 boulevard des Sources
DOLLARD-DES-ORMEAUX
QC
H9B 1Z6

Telephone

514-421-0401
GALERIES DES SOURCES
3237, boul. des Sources
Dollard-des-Ormeaux (Quebec)
H9B 1Z6
Tel.: (514) 421-0401

Among its 60 merchants are Canadian Tire, Super C, Winners, Bouclair, Bureau en Gros, Corbeil Électroménagers, Manteaux Manteaux Warehouse, Benix, Pub St-James and a new SAQ.

Galeries des Sources has a large 2,000-space parking lot. It is entirely non-smoking and offers a number of services including wheelchair accessibility and taxis on site.

Located at the corner of the Trans Canada Highway and Sources Boulevard.

STORES (as at Nov. 8/07)

Beauty and Health
Barlow & Barlow Opticiens
Carisme coiffure elle et lui
Clinique Dentaire des Sources
Clinique Enfant Médic
Coiffure pour hommes
La Comtesse
Ongles Midosi

Clothing, Fashion Wear
Cardon Entrepôt
Cazza Petite
Entrepôt Charlette
Kiddoz
Manteaux, Manteaux
Modes Mélanie
République Entrepôt
Senso Uomo
Stitches

Department Stores
Bureau en Gros
Canadian Tire
Dollarama
Winners

Fashion Accessories
Ardène
Bentley Leathers
Créations Délilah
L'Affaire est dans l'Sac

Food, Drinks
SAQ Classique
Super C

Housewares, Gifts and Hobbies
Benix
Bouclair
Caribbean Essence
Cinémas des Sources 10
Corbeil Électroménagers
Galerie D'arts Damour
Hallmark
Kado Méli Mélo

Jewellery Stores
Bijouterie Valenzia
Boutique d'Or

Lingerie
Lingerie Tocade
Ti-Top Lingerie

Restaurants, Fast Foods
Bellepro's
Café Dépôt
Jack Astor's
Marathon Souvlaki
Pub St-James
Resto Café Jojo's
Saint-Cinnamon
Tutti Frutti Déjeuners

Services, Specialties
Agence de Voyage West Island
Banque Royale
Cigares T.H.
Clé de Sécurité
Cordonnerie Des Sources
Fido Zone Mobile
La Source
Loto-Québec
Optimum Personnel
Pétro Canada
Royal Couture
Taxi Co-op Métropolitain

Shoes
Chaussures Pop
Chaussures Rubino
Payless Shoes
Kado Méli Mélo
For more information, please click here to visit our website today!