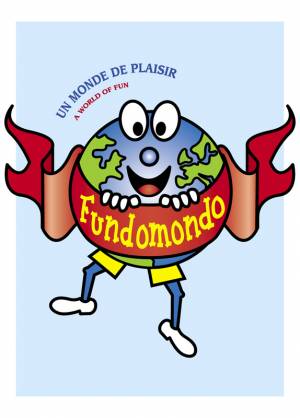 Fundomondo
Suite #Q
245 Boulevard St-Jean
POINTE-CLAIRE
QC
H9R 3J1

Telephone

514-697-5678

Fax

514-693-9111
Indoor Play Centre - West Island, Montreal
Play area - play structures - parties - rentals
Welcome to Fundomondo a large space devoted to kids and their carers. It is a drop in play center, you can come anytime, no booking necessary. Parents sign their children in and stay to play or relax with them in our indoor play centre.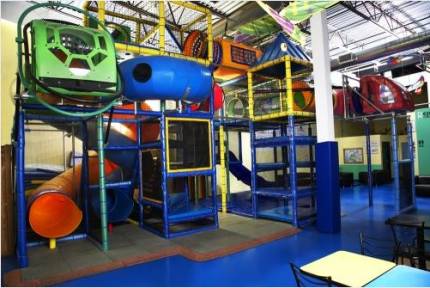 We have two exciting play structures, one for under threes which includes a soft play area and one for over threes which stands twenty feet high and takes extensive exploring to discover all the slides, moonwalk, helicopters and different stages.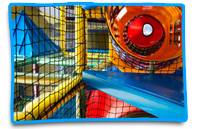 We also have a café serving fresh, homemade soups, cakes and sandwiches daily with gourmet coffee for discerning adults and a very reasonably priced range of kid sized snacks and sandwiches. A recent four-year-old visitor told us our grilled cheese sandwiches were "the best in the world". We hope you stop and enjoy a relaxing coffee and a read of the papers or magazines available whilst your child is enjoying the structures.


Fundomondo is all about fun and the world.

Something to celebrate? Fundomondo is the place to call. We have two party rooms available for rental and can offer both catered and non-catered options to suit all.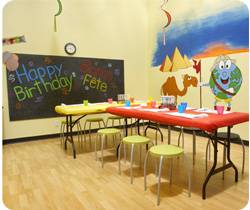 We forgive you if you mistake our name for Fundomundo, you wouldn't be the first nor the last. As long as you remember us for all the right reasons.

Conveniently located in Plaza Pointe Claire, Pointe Claire, West Island of Montreal.
For more information, please click here to visit our website today!