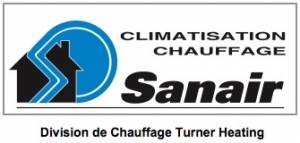 Climatisation Chauffage Sanair
6 Lourdes
POINTE-CLAIRE
QC
H9S 4R2

Telephone

514-877-4942
Air Conditioning and Heating Contractor - West Island - Laval - Montreal
ventilation, heat pump, dual energy, thermopump, air exchange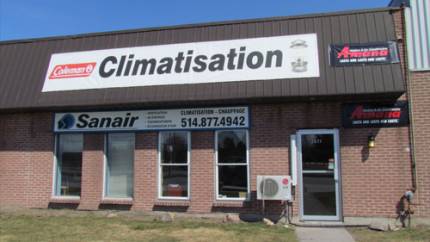 Contractor for residential air conditioning, heating and ventilation. Specialist in sealing, insulation and ventilation systems of houses for high efficiency energy. Sanair has been serving the Montreal metropolitan area and the North Shore for nearly 35 years. The family business is among the most competitive in the areas of sales, installation and emergency service.
The Sanair team of experts is at your service on the North Shore of Montreal and Laval. You can rely on our expertise in heating and cooling, whether it is for residential, commercial or industrial. We conduct the sale, installation, maintenance or replacement of various heating systems and air treatment.
Sanair also specializes in the control of indoor air quality (IAQ) of homes, daycare facilities, in senior citizen centers, clinics, offices and stores. The impact of indoor air quality (IAQ) on health is well established. Sanair Air Conditioning Heating has the expertise you need to help control pollutants, odors, smoke and moisture that are present in your home, office or business building.
Our services and products:
Heating
Furnace
Air conditioning
Ventilation
Dual energy
Heat pump / thermopump
Air exchanger
Thermostat control
Air quality IAQ
Specialized system
Humidifier
Rang hoods
Air deflector
Grilles and Diffusers
Our list of partners includes only the most reputable and the most reliable manufacturers. Our electric furnaces and our heaters are manufactured by Amana, Coleman, Goodman, Nortron, SteelPro, Supreme and York. Our different models of central heat pumps are also designed by Amana Coleman and companies.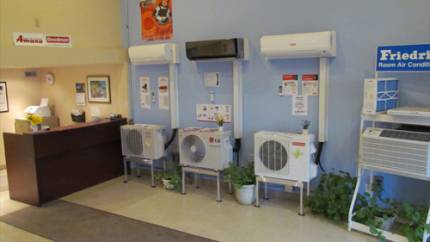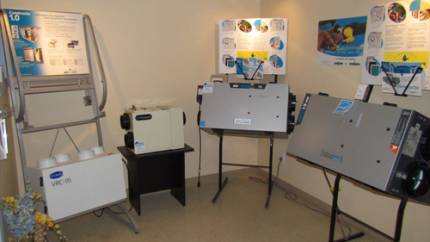 Sanair is a member of EXPAIR network, VENMAR, CMMTQ (Corporation des maîtres, mécaniciens en tuyauterie du Québec) and has liability insurance.

For more information, please click here to visit our website today!