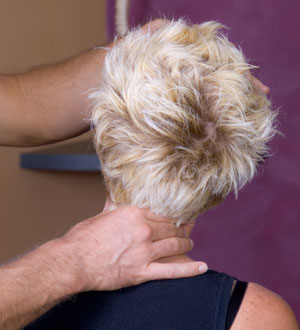 Chiro-Sante Clinic Kirkland
3608 boulevard St-Charles
KIRKLAND
QC
H9H 3C3

Telephone

514-694-7111
Chiropractic Clinic in the West Island, Montreal
Kirkland Chiropractors

The Chiro-Santé Kirkland Clinic uses a multi-disciplinary approach to provide solutions to many of your health issues.
Our clinic is equipped to meet the needs of everyone from infants to adults and high level athletes.
CHIROPRACTOR SERVICES OFFERED: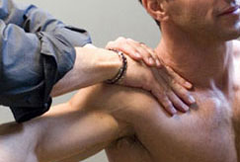 Active Release Techniques: This technique address problems resulting from the over-use of muscles. Using a soft tissue system movement, ART treats muscles, tendons, ligaments, nerves and fascia. Many conditions can be quickly and permanently resolved: headaches, back pain, shin splints, carpal tunnel syndrome, plantar fasciitis, knee problems, shin splints, sciatica, and tennis elbow.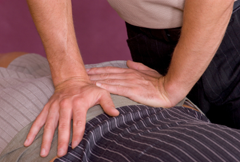 Chiropractic Care: The goal of chiropractic care is to concentrate on the neuromusculoskeletal system to improve the function of the spine, reduce swelling and help your nervous system so that your body can heal itself. Chiropractic care looks at the motion of the spine and its relationship to your muscles. This also helps to treat the extremities such as shoulders, wrists, knees and ankles.
Chiropractic care is also for children. Micro trauma from multiple falls can accumulate in the spine and cause issues later on. Making sure that your child's spine and nervous system are working well will help him/her stay healthy.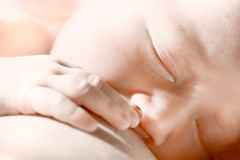 Lactation Consulting: A lactation consultant specializes in breastfeeding issues and supports, educates and teaches mothers about breastfeeding.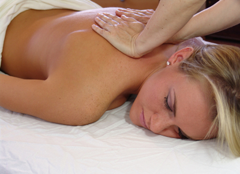 Massage Therapy: Kinetic Swedish Massage is a series of massage techniques designed to provide deep relaxation of the muscles in order to improve range of motion.
Reflexology uses applied pressure to specific reflex areas on the feet that correspond to organs in the body. Reflexology is known to help relieve various conditions such as: headaches, stress, sleep disorder, sinusitus, hormonal imbalance, digestive disorder. Reflexology can also help improve circulation, increase energy and strengthen the immune system.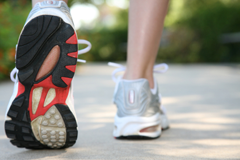 Orthotics: Our certified clinicians deal with a variety of foot related problems. After a detailed clinical analysis, a solution will be recommended, which may result in a custom foot orthoses.
Chiropractic Care:
Headache, Migraines
Neck problems
back problems (back pain, back adjustment)
Sciatica
Preganancy pains
Bursitis, Tendonitis
Scoliosis
Jaw problems
Congenital torticollis
Otits
Herniated discs
Chiropractic for children
and more ...
TAKE CONTROL OF YOUR HEALTH!
Covered by Insurance Plans.
X-Ray on site.
Chiropractors serving Kirkland and the West Island of Montreal.
For more information, please click here to visit our website today!