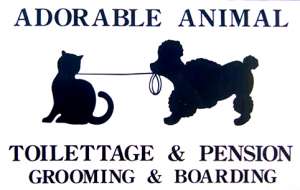 Adorable Animal
14033 Boulevard Gouin O.
PIERREFONDS
QC
H8Z 1X9

Telephone

514-624-9694
Pet Grooming Studio in the West Island, Montreal
Dog and Cat Grooming and Boarding Kennel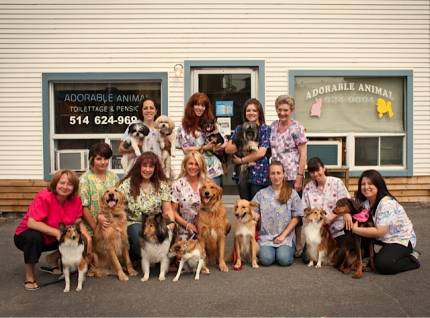 In 1992, a dream of mine became a reality: I opened the best pet grooming studio in Montreal!

After 25 years in business, my customers and my success have proven to me that I have accomplished my goal of uncompromised customer satisfaction. 6000 very satisfied customers are proud of their beautifully groomed pets! To compliment our GROOMING SERVICES , we also offer BOARDING SERVICES for dogs or cats which allows our customers to leave their pets in our caring hands for short or long periods of time. We have successfully been dedicating specific days on which you may book an appointment to have your dog's teeth BRUSHED AND DETARTERED!!!! We all try to take good care of our pets coat and must include their dental hygiene as well.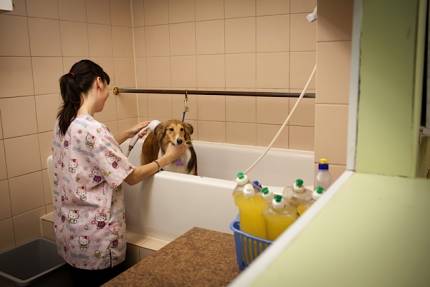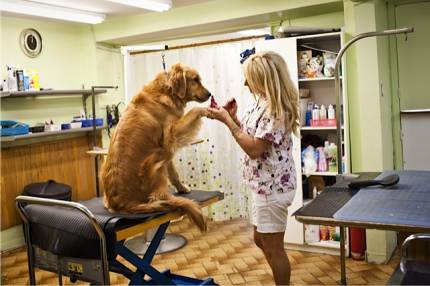 Grooming Service
We always want you, our clients to be proud to say that your favorite pet is being taken care of by the BEST GROOMERS in TOWN!!
Adorable Animal has always had a fabulous reputation of taking care of even the most challenging pets. Not all dogs and cats are fond of grooming and some are simply scared, nervous, elderly or perhaps have some type of medical condition that needs special care or attention.
We rely on our clients to make us aware of their pets special needs and pay extra attention to all of these matters during a grooming and will do our utmost to ensure that their pets grooming experience is the least stressful as possible.
Boarding and Pet Daycare Services
In addition to our grooming service, we also offer boarding for cats and dogs. You can rest assured that your fur-baby will be in responsible and loving hands.
Are you needing a place for your pet to hang out for a few hours, a day or perhaps a week or so...? Let us know your needs and we can certainly help find a cozy spot for your pet. All the dogs are individually hand washed on the premises and the food is included in the boarding costs. If your pet is on a special diet for any reason, or should you simply prefer that they continue to be served their own food, simply bring it with you, along with any special treats that you may want your pet to have during their stay.
Please feel free to call us, take a look at our Facebook page and photo gallery, or just come and visit us in Pierrefonds.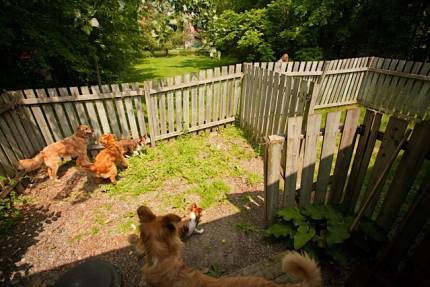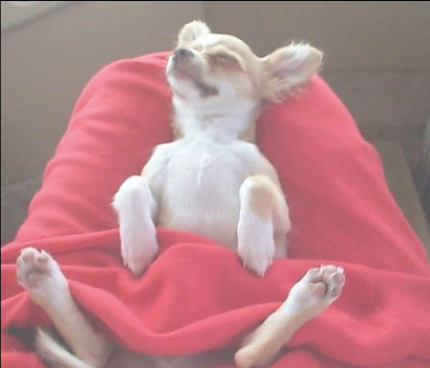 Dental Hygeine
We tend to think more about taking care of our dogs' coat, but an animal's dental health is equally important. We recommend making an appointment to have your dog's teeth brushed during your grooming visit, or any time inbetween. In addition, a descaling service (cleaning tartar build-up) is available 3 to 4 time a year. Please call us for more information.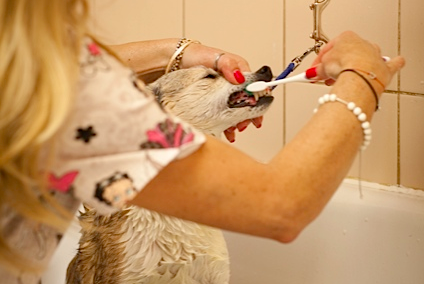 Neighbours, veterinarians and pet-store owners all recommend Adorable Animal. We will always take the time and effort necessary to ensure you and your pet are completely satisfied.
Without a doubt, ADORABLE ANIMAL is the most trusted dog and cat grooming studio in Montreal with the best reputation around. There is a very good reason we are known as "THE Place To Bring Your Pet"..... A WONDERFUL staff that truly loves and adores all of your most cherished pets.
It is our love of and attention to all your furry friends that has made us who we are today. We hope to have the pleasure of meeting and grooming your best friend.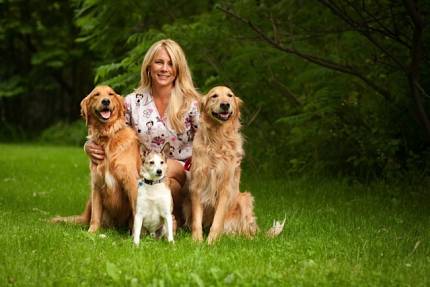 For more information, please click here to visit our website today!